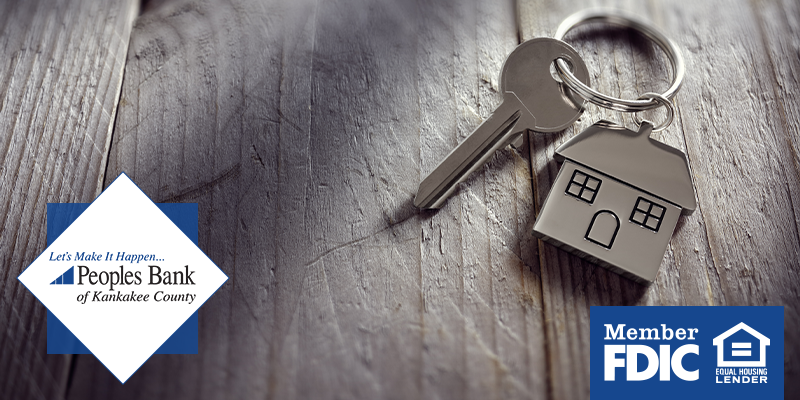 How many hours do you think you've spent staring at the walls inside your home this last year? How many hours did you spend online or on Pinterest trying to find ways to spruce up your home or find new ways to entertain your family? A Home Equity Line of Credit (HELOC) is the perfect way to turn those daydreams into a reality! Check out some of the ways you can unlock your home's hidden potential with a HELOC.
Increase the Value of Your Home
With all the time you've spent inside since the beginning of COVID-19, we don't doubt that you've brainstormed ways to improve your home. But, you'll want to be strategic about those updates. Get your home appraised, do your research and then invest in home updates that will increase the value of your home. HELOCs are a great way to pay for these updates and selling your home at an increased value will help you pay off debt faster and earn extra for a new home down payment!
Create New Summer Traditions with Your Family
COVID-19 has changed the way families do summer. Since people have been stuck inside, road tripping across the United States has become very popular. Families rented large vehicles and RVs to spend a week or more traveling to different national parks, camping grounds and great hiking spots. We say, why not lean into this trend? A HELOC can help you purchase a camper or RV to start a road trip tradition that lasts far beyond this summer. Turn a lemon of a year into lemonade by taking this opportunity to create memories that will last a lifetime!
Consolidate Your Debt
A very practical and often lifechanging way to unlock the value of your home is to consolidate your debt with a HELOC. You essentially use a HELOC to pay off your other loans, leaving you with just one loan to worry about! This is not only helpful by streamlining your payments, but you can often save money in the long run. Since you're using your home as collateral, and home loans typically have a lower interest rate, you'll save money over time instead of paying that added interest from the other loans.
Plan Your Dream Wedding
Many couples postponed their weddings due to COVID-19. A HELOC is a great way to make up for it and go all out on your dream wedding. All HELOC interest rates are fixed, and you have 30 years to pay off your loan. As long as you make payments on time and don't use your entire line of credit, this can also be a great way to boost your credit score and help you start your life together!
Pay for College Expenses
Before you take out a student loan for your child, compare the interest rate of a student loan to a HELOC. As we mentioned above, HELOCs often have lower interest rates, so it may be the right option for you. This doesn't mean that you have to take on all of the responsibility for your child, either! Many parents opt to take out a loan in their name and let their child pay them back, so they don't start adulthood with a cloud of debt hanging over their head.
If you want to know more about what a HELOC is or how you qualify, check out this blog: Home Equity Line of Credit: What You Should Know. Or if you already know that a HELOC is the best option for you, just give us a call at (815) 936-7600 or fill out an online form to contact our home lending team!