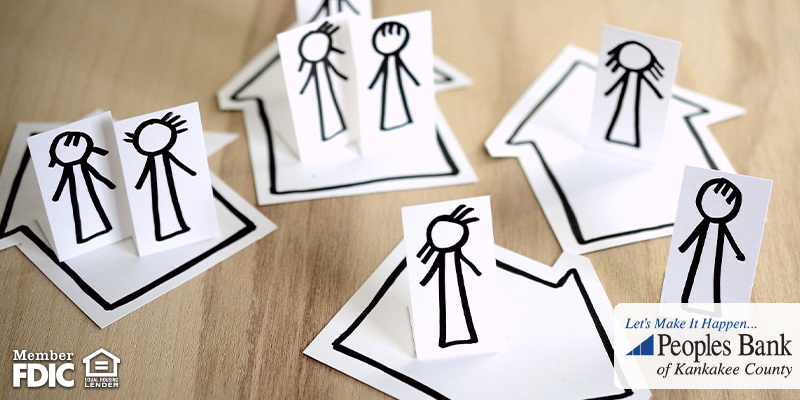 Ever since COVID-19 struck the world, the way we communicate with family and friends as we know it has completely changed. With the holiday season quickly approaching, the need to be socially distanced can get in the way of the annual family get-together you're used to. This year can be the start of new and exciting traditions along with creative reunions so you and your loved ones can remain connected while staying safe.
COVID-19 Friendly Reunions
To begin, we've provided you with some fun reunion ideas for the families that want to spend time together this holiday season while keeping social distancing in mind.
Online Reunion: The most obvious and simple option for a COVID-19 friendly reunion is to use a video chatting service such as Zoom. This is a fun way to visually catch up with your loved ones online while remaining a safe distance apart. To make the reunion even more fun, each family can set up their device at the end of the dinner table so you can have a virtual "family dinner" with some fun conversation.
Yard Reunion: Pick a day with nice weather and break out the lawn chairs! Have each family pack their own meals and bring lawn chairs. Set up the groups of chairs to be 6 feet apart, sit in a big circle and enjoy your family dinner!
Game Night Reunion: With today's advanced technology, playing online games with multiple players is easier than ever. You can either play basic games like Pictionary over Zoom, or you can tune into one of these virtual games on your own devices. Who doesn't love a fun family game night?
COVID-19 Friendly Traditions
Nobody is 100% sure when things will go back to normal, so one way to look at this year in a positive way is to create new holiday traditions.
Social Media Group: While social media platforms make it easy to stay updated on all of your friends' and family members' lives, creating a specific group for your family can make it even more personal. Choose a social media platform such as Facebook and create a group including your loved ones. Here, you can post status updates, photos, videos, comments, live videos, etc., all year round. Not only is this a great way to communicate during the holidays at a distance, but it keeps family members connected beyond the holiday season.
Use the Mail: Take it back to simpler times by writing letters to your loved ones. This is a great idea if you have young children, too, since they can draw pictures for their grandparents, aunts, uncles and other family members. Because giving Christmas gifts hand-to-hand may not be an option this year, another tradition to start is to send heartfelt and creative care packages. Find a cardboard box and decorate it with drawings, notes, candy and holiday goodies such as hot chocolate, fuzzy socks, candles, etc. This can become a fun tradition for family members of any age!
Baking Contests: Using your new social media group, a fun family activity is to put on a contest between families or individual family members. For Christmastime, you can have a holiday cookie decorating contest where each person posts a picture of their finished result. You can have designated judges, or all the participants can cast their votes to find the winner. The best part about this tradition is that it can be done any time of the year! Instead of Christmas cookies, you can do a caramel apple decorating contest for the fall, an Easter egg decorating contest for the spring and so on.
This pandemic may be messing up your typical family reunion and holiday traditions for the year but try looking at it in a positive light and a find ways to make new memories. Just as your daily life is changing due to COVID-19, we are continuously making changes to how we operate to ensure a safe banking experience for our customers. To stay updated on these changes, visit our website and contact us with any questions. Happy memory-making from Peoples Bank of Kankakee County!