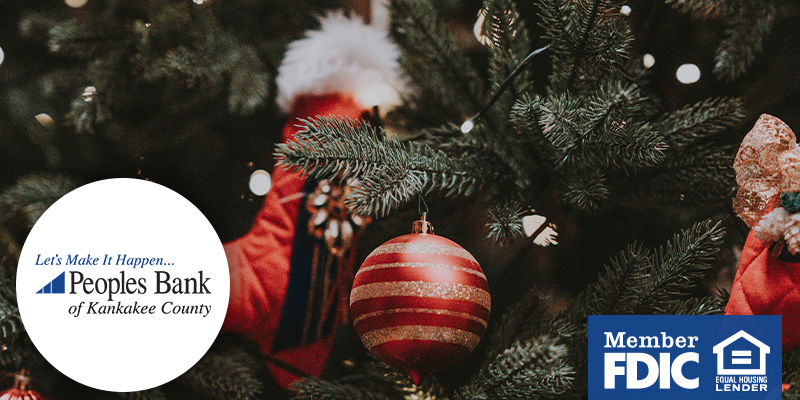 The holidays are quickly approaching, which means it's time for the fun, but sometimes expensive, process of Christmas shopping. By incorporating some of these habits and ideas into your holiday traditions, you can make this holiday season and the ones to come much more affordable than normal.
Have a Family Potluck
Some people enjoy hosting a big family dinner each year. But making dinner for 20+ people can get pricey very quickly. It may also be a tradition to go out to eat each holiday season, and it's usually hosted at a nicer restaurant. If you want to cut costs this year, consider hosting a potluck instead and ask each guest to bring their favorite holiday dish.
Tell Your Kids There's a Gift Limit
It's natural to want to spoil your adorable kids with presents around the holidays, but that can get out of hand quickly. Talk to your kids about your plans for shopping on a budget and perhaps that you'll be buying a certain number of gifts, which might be lower than what you've done in the past. If you don't have kids yet, having a spending limit for gifts is a great habit to start as soon as possible.
Choose Thoughtfulness Over Price
Value can be measured in different ways, so don't think that spending more means the gift is more valuable. Some cheap and thoughtful gifts for people like teachers, neighbors or co-workers include a heartfelt letter, sweet treats or any kind of homemade gift.
Try the White Elephant Gift Exchange
Buying gifts for everyone in the family adds up fast, especially if it includes extended family or you have a big family to begin with. Everyone buys one gift, but nobody knows who they're receiving a gift from, which saves hundreds of dollars and makes for some family fun.
Start Shopping Early
Many people are stressed over the holidays because they're spending a lot of money at one time. Make it easier on your bank account by spreading out the purchases. You don't have to actively go shopping months in advance but keep your eye out for deals or gifts people mention long before Christmas. Sales happen all the time so don't buy full-priced if you don't have to!
Don't Overdo the Decorations
As tempting as it is to deck your house out with the trendiest and nicest Christmas décor, set a budget for that, too. Celebrate the holidays with the essentials like lights, a tree and some holiday candles, but keep it simple if you're looking to save money.
Now that you're aware of how to have a cheaper holiday season, put the extra money you saved into a savings account. We're here to help and answer any questions you may have about our financial services.