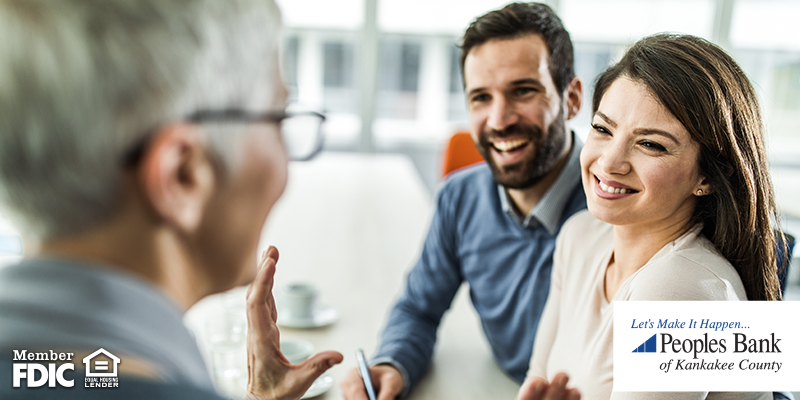 You've heard big banks advertise their services all over the world, but most consumers don't realize all of the benefits that come with banking local. When it comes to customer service, banking fees, community commitment and ethical choices, banking local is the smart choice, and we'll tell you why.
Great Customer Service
Because local banks have less customers than your average megabank, the employees have the chance to form deeper relationships with the people they serve.
Programs
Community banks have the ability to create unique and personal programs for their customers based on their needs. Big banks suggest they have more choices and services, but most local banks offer those exact services, too. At Peoples Bank of Kankakee County, we also offer a scholar program to invest in our youth, awarding $228,000 in scholarships to date. Another program our local bank sponsors is called the Splash program. In partnership with the local YMCA, life-saving swimming lessons are taught to second graders from Kankakee schools. We love supporting and improving the self-esteem of these young children in our community.
Ethical Standards
Because of the direct effect the employees' behavior has on the community, local banks hold their employees to a very high standard. Local banks understand the policies of where they work, and they also invest in other small, local businesses.
Lower Fees
Fees, like the ones at ATMs, are becoming more common among megabanks and the prices are rising as time goes on. Research shows that local banks offer more free accounts to their customers as well as charge fewer fees compared to big banks. Talk to your local bank about what they offer and don't pay for more than you need to!
Convenience
Megabanks, just like any big business, have lots of customers to help. You might find yourself with a question or concern but end up waiting on hold for hours. Local banks are dedicated to providing their customers with convenience and satisfaction.
Commitment to the Community
When it comes to giving back and charity involvement, local banks are there. At Peoples Bank of Kankakee County, giving back has been a core value of ours since our founding in 1962. As a customer, you can feel a sense of satisfaction knowing the business you support gives back and cares about others. We contribute nearly 5% of our profits back to the community that our customers call home. This has amounted to a total contribution of $70,934 in just 2019.
These often-unknown benefits of banking local are important for consumers to hear about. Community banks want what's best for YOU. Contact us with any questions and take a step in the right direction by banking local today!