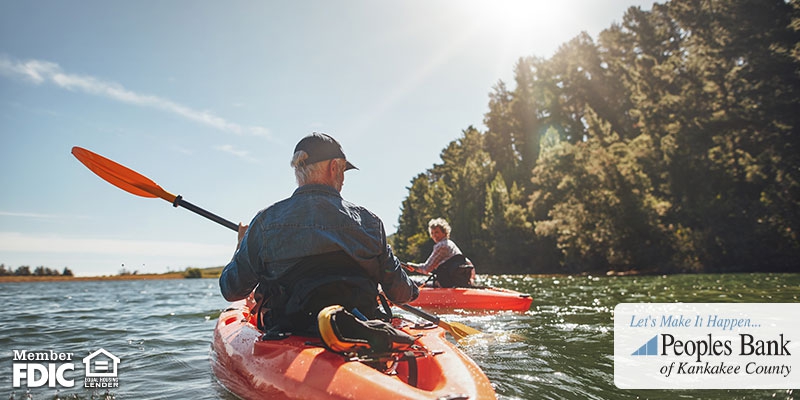 Now that it's warm outside and you can start exploring the state, we wanted to offer some SWEET places to visit in Illinois. Here are some of our top favorite coolest places to check out during the summer in our great state!
Starved Rock State Park
You won't want to miss the waterfalls at this beautiful park. All 2,630 acres are a sight to see, so pack your backpack and get exploring! The park, located on the Illinois River bluff in LaSalle County, is great for all kinds of recreation activities, such as hiking, camping and fishing.
Cahokia Mounds
This 2,200-acre site is Illinois' one and only United Nations World Heritage site. This place contains the remnants of a massive portion of the largest prehistoric Native American civilization in the United States. Add this to your list of sites to see to enjoy some history along the way.
Garden Of The Gods
Enjoy some of the coolest rock formations such as Camel Rock, Anvil Rock and Devil's Smoke Stack in the Shawnee National Forest. Nature has made something truly beautiful to see here. This forest also holds Burden Falls, which is gorgeous.
Chicago Botanic Garden
With 385 acres of flowers, trees, waterfalls, 9 islands, 6 miles of shoreline, Japanese and English walled gardens, a model railroad garden, a Bonsai collection and much more, a trip here will captivate you for the whole day!
Anderson Japanese Gardens
In Rockford, these gardens are known as one of the most authentic Japanese gardens in North America. This 12-acre sanctuary features waterfalls, a traditional tea house, ornate bridges, rock gardens and more!
We hope you check out one of these beautiful places. Let us know which one you'd like to take a trip to!