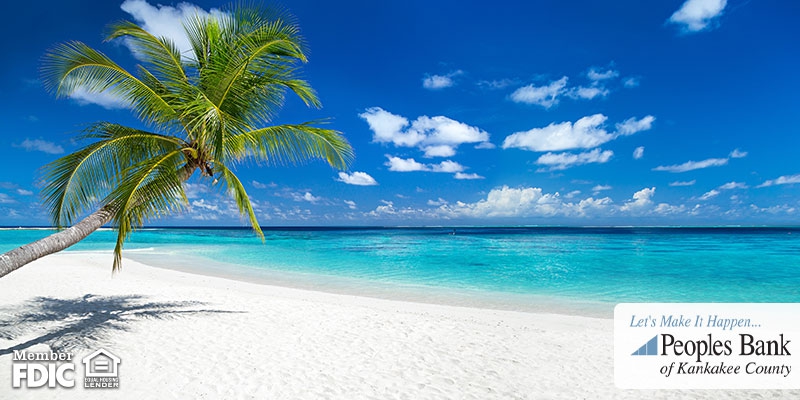 While the weather is frightful, we have some delightful getaways you should take a look at! Whether you just want to dream of a vacation or have intentions of taking a trip, we've compiled some of our favorite beach destinations. Check out these top 5 beach destinations for 2020!
Barbados
In the Caribbean, you'll find this beautiful island with lots to give. Wherever you stay, expect turquoise waters, fine soft sand beaches, catamaran cruises and delicious island fare. Be sure to stop by the following attractions: Beaches of Carlisle Bay, Bathsheba Bay, Barbados Wildlife Reserve and Bottom Bay Beach.
Curacao
Curacao is just a short plane ride away from Aruba, which means you can find flights for less than $100 if you want to hop between the two islands. You can hit these two popular islands for cheap if you wanted! You can enjoy perfect weather pretty much year-round, excellent diving and stunning desert flora and fauna.
St. Lucia, Kitts, Thomas & Martin/Maarten
These islands are great to see while on a cruise in the Caribbean. There's plenty to do on each island, and you'll be able to see so many places in just one trip! All together, they feature black sand beaches, dense rainforests and almost any beach excursion you can imagine.
Grand Cayman
Grand Cayman is the largest of the Cayman Islands, a British Overseas Territory in the Caribbean. This trip will be a little more costly than the other options, but you'll enjoy beautiful beaches and great shopping! There's plenty to see: The National Museum of the Cayman Islands, Pedro St. James, The Turtle Centre and Mastic Trail.
Los Cabos
This destination is made up of two main towns, Cabo San Lucas and San Jose del Cabo, where each offers a mix of luxury accommodations and plenty of room to play both on and off the beach. This is located on the southern tip of Mexico's Baja California peninsula. Cabo is perfect for surfing, so if you'd like to try, there are big and small waves for any type of person.
Which one sounds best to you? Whether you're on a budget or have the funds to spend a lot on a trip, these options are great for each. Enjoy putting your toes in the sand and utilize one of our savings accounts to help save up for this dream vacation!