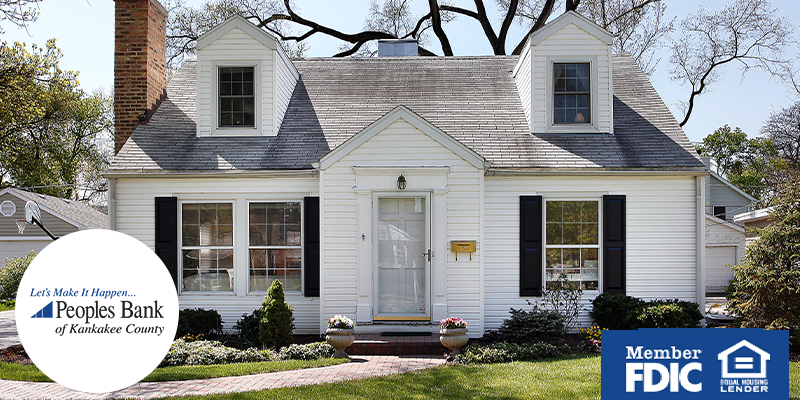 When you work with a local mortgage lender, you work face-to-face with an expert. Here are five reasons to consider local when you are ready to make your homeownership dreams come true:
Local lenders provide the most personalized experience possible. Rather than dealing with corporate bureaucracy, you're working with a small team that responds to your needs quickly and efficiently. They listen first, speak plainly, and offer the best loan solution for your homeownership goals. And that relationship doesn't end when your loan closes. Local lenders stick around and are available for the life of your loan. 5 years down the road if you have a question about your escrow for example, your local lender is a phone call or branch visit away. Local lenders are always available.
Local lenders build long term relationships. Local lenders want to provide excellent customer service because they understand their reputation is at stake. They live and work in the same community as you and they understand you will tell your friends about your experience-good or bad. They want your glowing referrals for future business.
Local lenders close loans faster. Did you know that the average closing time for a big bank is 60 days, while the average closing time for a local bank is less than 30 days? Wow! That's a big difference. Local lenders are more flexible and willing to roll up their sleeves to get the job done. They want your loan approved and closed on time.
Local lenders offer specialized products. If you want to buy something different or special, you go someplace small. The same holds true for your loan. Local mortgage lenders offer specialized loans big lenders may not want to bother with. FHA, VA, USDA, Conventional Mortgage Loans, Home Equity Loans, Home Equity Lines of Credit…they are all offered by your local mortgage lenders.
Local lenders understand the local market and have beneficial relationships with realtors. When several home purchase offers are on the table, a local lender at times can help the buyer land the house because sellers and realtors want timely, smooth closings. Local lenders offer just that. Sellers and realtors understand the local lender advantage and now you do too.
There are only two local names you need to know for a home loan with a happy closing: Mimi Barnes (NMLS 3445097) located at Peoples Bank in Bourbonnais, and Darby Sweeney (NMLS #767646) located at Peoples Bank in Kankakee. Mimi and Darby give you the personalized service, local expertise, and responsive care you deserve for the life of your loan. Peoples Bank is always right around the corner and ready to serve you.
5-Star Zillow Review from jbushey1231 from Manteno:
"Mimi was fast, professional, very knowledgeable, and detailed. We are very pleased with the services she provided and recommend her to anyone needing a loan."
5-Star Zillow Review from mraymond2515 from Bourbonnais:
"Darby was excellent to work with. She responded to questions quickly and kept the process on track to meet a short closing timeframe. Highly recommend."