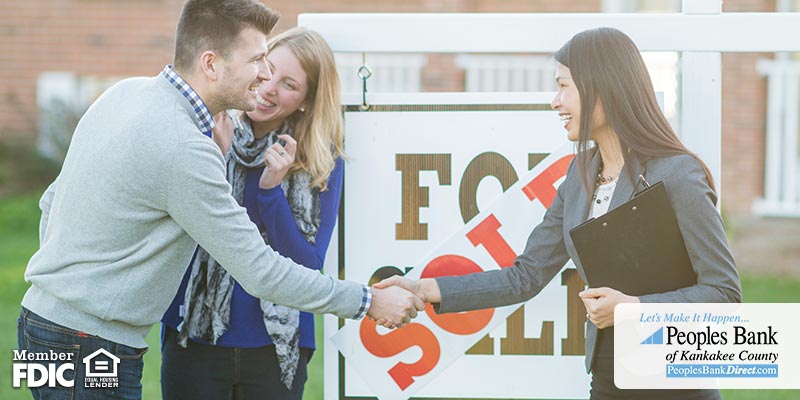 Congratulations! You've taken a big step in your financial future by purchasing your first home. As a new homeowner, you may be worried about the chunk of change you just spent, and your bank account may be looking a little slim right now. Luckily, Peoples Bank of Kankakee is here with a few simple saving solutions to help your funds increase.
Slow Your Spending
As you have just made a big dent in your savings, now is the time to slow down on your purchasing behavior. Be sure to be aware of your spending habits. Don't go shop for an extra pair of shoes or dine out multiple times a week, as that can add up in a hurry!
Revamp Your Emergency Fund
A bigger house means bigger emergency expenses. Put a little extra money here and there into your emergency fund to save up for problems such as needing a new roof, replacing a broken appliance or common plumbing issues. Being prepared means your bank account will take less of a hit since you have your emergency fund to fall back on.
Stretch Your Grocery Dollars
Eating out can cost you a fortune! According to the Bureau of Labor Statistics, the average household spends an average of $3,008 per year on dining out. Instead, find discount grocery stores such as ALDI in order to meet your budget. Setting a budget and only buying items you truly need will help stretch your money. Finding recipes for casseroles, soups and other large portion meals will help save money by creating leftovers for you to bring as lunch every day to work.
Don't Buy New Furniture
Even though you're excited and want to decorate your new home to the extreme, try to wait. Slowing down and taking the time to find second hand stores, garage sales and so on will help save you hundreds to thousands of dollars on furniture. It's easy to do a little digging and find store-quality items.
Clean Out the Closet
As you're already packing to move into your new home, now is the time to get rid of items you no longer need. Facebook Marketplace, Ebay and other online platforms allow you to easily sell items to others all over the world! Not only are you freeing up space in your new home, you're making a few extra bucks along the way!
Being a homeowner is an exciting new journey, but keeping up with your finances can be a little hectic. These tips will help you put a few more dollars in your bank account while enjoying the joys of your new home! If you know someone who is looking for their dream home, Mortgage Hero makes the process fast and easy.