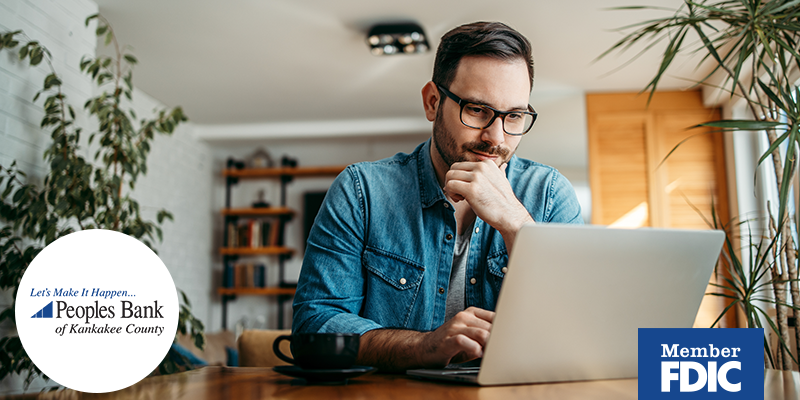 Online bill pay lets you send money directly from your bank account to those you owe using your computer or smartphone. Simply log into your Peoples Bank account online, accept the terms of use, and you're ready to go. Here is why you should use this great service:
1. Saves Time
Instead of having to visit a dozen different websites to pay each of your bills, bill pay allows you to simply sign into the bank's online bill pay portal and pay via the central dashboard. This saves you time. You can also make same day payments to select payees but realize a fee may apply for that super-fast option.
2. Reliability
A core feature of bill pay is that Peoples Bank guarantees on-time bill payment, as long as you have sufficient funds in your account. This means you won't face late fees or dings to your credit score.
3. Saves Money
With bill pay, you don't just save money on the cost of potential late fees, you also save on the cost of buying your physical checks and postage. Peoples Bank takes care of writing the check and mailing it to your bill provider.
4. Convenience & Organization
Bill pay is great for those who love organization or those who need help decluttering and becoming more organized. A great feature of online bill pay is that your past payments are kept in your activity history that you can go back and review.
5. Automation and eBill Option
You can set up one-time payments, future payments, or recurring payments. You also have the option of eBills, which electronically delivers the paper bills that you receive and pay. Not every bill provider offers eBill, but many do. This neat service cuts down on the amount of paper mail you receive. It also gives you an online record of your invoice.
To learn more about Online Bill Pay, call Customer Care at 815-936-7600 or stop in today. We'd be glad to help you set up this great service!