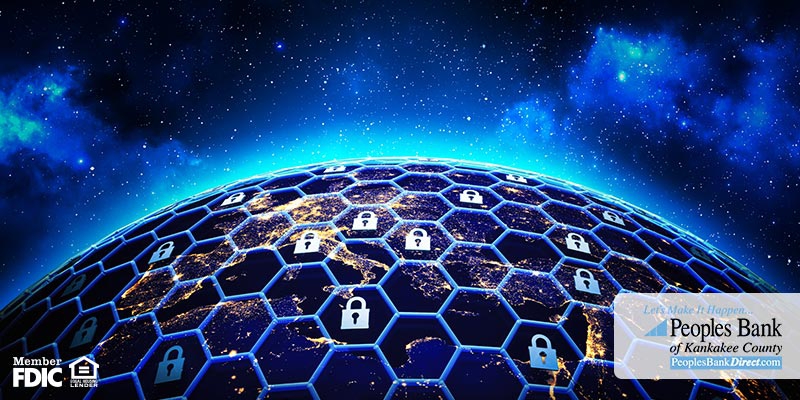 Did you know that an alarming 73 percent of all Americans have become victims to some type of cyber crime? We are constantly glued to our devices; whether we're checking emails or browsing social media, we have so much to do with so little time. Are we really paying close attention to ensure our personal data is kept safe and secure? We can't forget about the basics when it comes to protecting your information, so read these 5 ways on how to keep your data protected and unharmed.
Update With Security Software - If possible, regularly update your devices with security software. Security software will protect your data from any random attacks from viruses and hackers. Any older software won't be able to protect your data from the latest viruses. Cyber attacks are increasing, so it is important to keep on top of the latest updates.
Be On Wi-Fi Watch - When you step into a different place that does not have secure Wi-Fi, you will want to be wary. Often times we think nothing about connecting to "Free Wi-Fi," because it has become second nature. However, hackers are able to position themselves in an area where they can receive direct access to your data between you and the access point. So, if you are someone who regularly uses public Wi-Fi, be careful -- you can be at serious risk!
Protect With A Password - There are passwords for everything nowadays, especially with accounts that use personal information. With that being said, the simpler the password you have, the easier it is for a hacker to gain information. Passwords may never be completely secure, but be sure to follow password tips. Some tips include: password length of at least eight characters, use upper and lowercase letters, combine symbols and numbers, and use different passwords for each of your accounts. Utilizing these tips can ensure an increase in protection of your personal data. Additional tips can be found here.
Don't Click On Emails From Unknown Sources - Be sure to stay alert when filtering through your emails. Hackers are getting smarter every day, therefore it is imperative that you know exactly who your emails are from and if they are legitimate. If there are any emails that you may not recognize, don't open the attachments or respond. If you are ever suspicious of the authenticity -- report it!
Physical Data Is Still Out There - Yes, we are undoubtedly in a digital world. But, in the workplace there are still many instances where printed files and documents are needed. In order to make sure your data stays safe and secure, you will want to make sure you are the holder of all information that is important to you. Secondly, when you need to dispose of any data information, use a shredder so it all becomes completely distorted. It may also be helpful to use locked filing cabinets for any of your private information.
By taking these extra measures, you can help ensure your personal data is safe and secure. Pay closer attention to your surroundings, as greater awareness decreases the chance of cyber crime. If you have additional questions, contact us today!