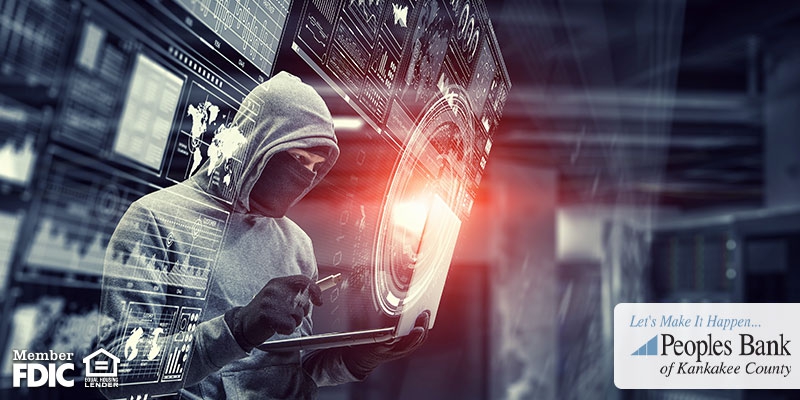 Online shopping and in-store deals will bring everyone out this holiday season. This also means that with the shoppers come criminals. Identity theft is on the rise with all the different ways information can be stolen. Peoples Bank of Kankakee wanted to offer these top tips this season to help you keep your identity safe and secure.
Use Secure Sites
When you see an 's' at the end of 'http' in the URL, that means the site has an SSL which means it's secure. LifeLock states, "You should also be sure that emails sent to you with promotional links don't point back toward an altered link, often with one or two letters missing or changed. This could signal a phishing scam, designed to fool you into entering personal information, like your credit card number or your email and password, which may later be used in an attempt to compromise your identity."
Set Spending Alerts
For debit and credit cards, you can usually set a limit on the card for when it needs to alert you to 'spending past your set limit.' If you get an email or text alerting you to extra purchases, that can be a quick way to find out your identity was stolen.
Check Your Statements
A lot of banks now offer e-statements, so you don't even have to wait until the next month to see your expenses. Find out ways to check your statements this holiday season more frequently to be on the lookout for strange purchases.
Watch For Scams
There are so many scams during the holiday season - we can't even name them all! Be very wary of fake charities, emails, links and so forth. Only give to trusted sources if you want to spread the holiday cheer and be extra cautious when reading emails and clicking links.
Keep Away From Skimmers
It's easy to forget that even when you're the one using the card, it's still in danger. Skimmers tend to pop up more around the holidays, which are invisible to the untrained eye and download your credit card information to the computers of criminals. Then, criminals can steal your identity. Here's an article on how to avoid skimmers.
Hopefully, these simple tips help you stay a little more cautious when doing your holiday shopping. Be on the lookout and extra aware this season, so you can keep your identity safe!