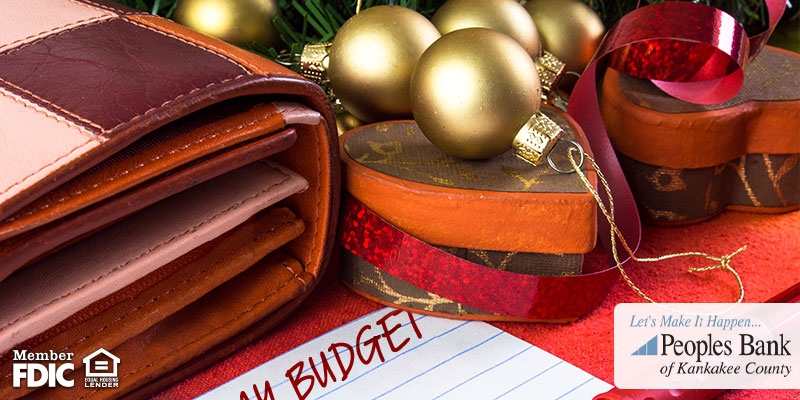 The holidays set back many Americans into debt every year. Last year, the average incurred per person was around $1,000. It's never too early to start deciding what your holiday budget will be so that you aren't fretting over overwhelming debt in the new year. If you haven't set up a budget before, the holidays are a perfect place to start.
1. Start with what you have.
Every budget should begin by calculating what you have. This means having an exact tally on what income you and your household bring in each month. If your income is irregular, take the average of what you have brought in the last few months. You can't know how much to budget for if you don't have an idea of what you have coming in each month.
2. Take note of every current expense.
What are you really spending each month? Some people like to play the "ignorance is bliss" game, but it makes having a budget and comfortable savings nearly impossible. Review your bank transactions from the last few months and write down every bill you can expect to come in. What are you spending your money on? Are there areas where you can cut back? Some people don't even realize how many subscription services they are signed up for and these monthly dues add up. Organize all of your bills either in an online spreadsheet or a piece of paper.
3. Calculate the surplus.
Now, take that income and subtract your monthly expenses. Do the numbers surprise you? Whatever is left over doesn't mean you can spend it all on the holidays. You need to now categorize the additional money.
4. Allot an item to each dollar.
Every dollar in your bank account should be accounted for - whether that be emergency savings, bills or holiday shopping. It's up to personal preference, but you should consider what your goals are beyond the holiday season before you contribute a large amount of your savings towards the season.
5. Plan!
Now that you know how much you are willing to save and spend on the upcoming holidays, it's time to get specific on those purchases. If you're buying gifts for people and this is a top priority for you, set a dollar limit on each person. If food or traveling this season is more important to you, set a limit. Being over-prepared can take the stress away from this fun time of year. Knowing your limits will help to challenge you in creativity and self-control.
If you need help setting up a savings account, give us a call so you can be ready for this holiday season!