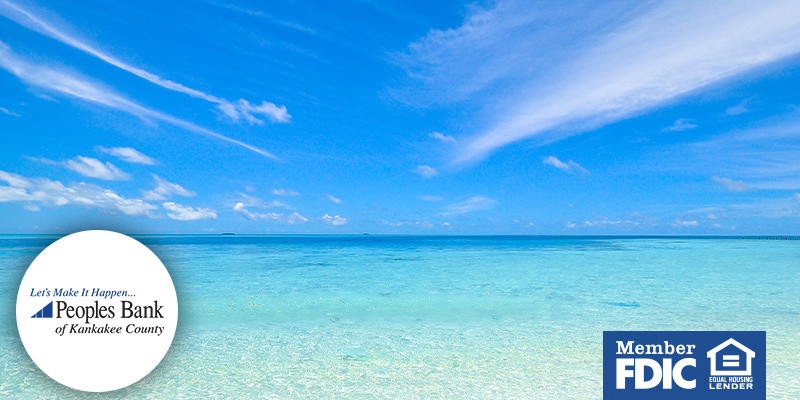 Summer may be a few months away but planning early will ensure a relaxing and affordable experience. Start your planning process now and use these tips to make your summer vacation seamless and inexpensive.
Book Airline Tickets Well in Advance
Advanced planning is key for a successful, budget friendly vacation. Decide where and when you would like to travel. Consider looking for attractive deals BEFORE deciding on your destination. The earlier you book your flight, the better the discount and flight times. Check flights regularly to catch the best price on airfare – specifically research during the day midweek rather than in the evening and on weekends. Consider being flexible with departure and return dates, even looking at connecting or red eye flights.
Set a Budget and Detailed Itinerary
Vacation expenses can add up quickly when you leave your days unplanned. Once you decide upon your vacation destination, begin exploring options to see what best will fill up your days and not your budget. Save money by prebooking excursions or attractions. Schedule free downtime for things like reading by the pool or taking a walk. Research free or cheap entertainment ideas in the area. Look for lodging with an in-room kitchen or refrigerator for a few grocery items. Also, many hotels include the first meal of the day in their rates. Food is most definitely a large part of the vacation experience, so be sure to give yourself some wiggle room to fully indulge at times.
Road Trip to Savings
It may be more cost effective to drive rather than fly. Turn your sprint into a jog with a well thought out road trip. When mapping out your travel route, factor in the number of miles, as well as the number and duration of stops. Doing this can give you an approximate time frame, as well as the cost of meals and lodging along the way.
Besides saving you a lot of money, road trips allow you to enjoy your vacation sooner amongst the hidden gems along the way. They allow you to live freely in the moment and be open to the unique opportunities you may find as you go. Driving yourself allows you the option to pack your own travel snacks and avoid overpriced airport food.
Maybe you'd even like to consider renting a camper or RV for your next vacation. Let's face it – RV's feel like a home away from home – but even better, because it is on wheels! RV travel gives you more flexibility and allows you to carry everything you need with you. And it's ideal for social distancing!
Fly or Drive Calculator
Not sure if you should drive or fly for your next trip? Utilize this helpful online calculator to compare the cost and time of each option: https://www.befrugal.com/tools/fly-or-drive-calculator/. Be confident you are using the most time and cost-effective means of traveling.
Summer Vacation to Staycation
As nice as it is to travel quickly by plane or enjoy a long winding road trip, sometimes you can have the most fun close to home. If your primary reasoning for a vacation is to get some well-deserved rest and relaxation, consider lessening your anxiety and rejuvenate at home. Minimize the pressure for preparation and say hello to peace and quiet! Consider the stress an "away" vacation may bring to see if it's best to skip the trip this time.
Here are some staycation day and night options to consider booking:
Spa – facial, massage, manicure, or pedicure
Farmers Market
Museum
Local Resort
Winery or Brewery
Golfing
Movie Theatre
Try a new restaurant
Comedy Club
Concert
Sports and Games Club
Save yourself money and stress with these helpful tips for your next vacation. Ultimately deciding the details and what is worth the cost well in advance will ensure happiness for you emotionally and financially!