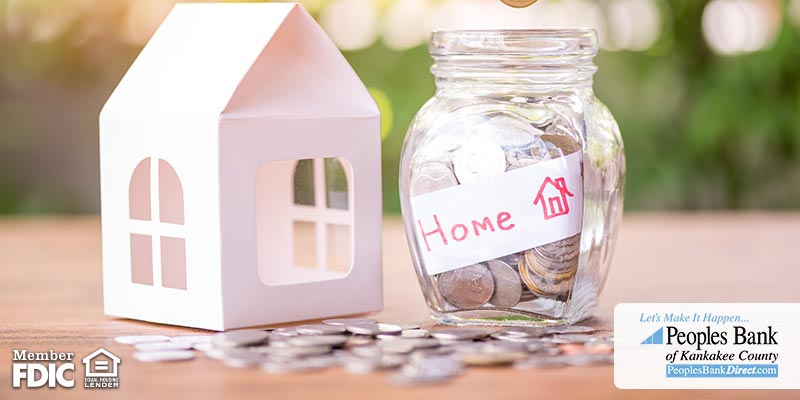 If you're looking to buy a house, having a larger down payment will offer you a lot less financial stress in the long run. However, in order to put a larger sum of money down, you will need to take the right steps to save. Follow these 5 steps and you will be on your way to being a first-time home owner!
Step 1: Figure out how much you will need to save - If possible, secure a number or range on the amount you can responsibly spend on a house. You can plan to sit down with a mortgage lender or use a home buying calculator to help figure out how much you can afford. With the use of a calculator, be sure to remember that it will not take into account every aspect of your financials.
Step 2: Find the best ways to save - After you know an estimated range of how much you need to save, the next step is to figure out what expenses you can cut down - maybe skip vacations for year. The money you would spend on vacation can make a huge contribution toward a down payment. Next, take a look at your monthly expenses and see what you can reduce or eliminate; put that extra money into a down payment savings account. Lastly, work more. This may be easier said than done, but when there is opportunity to work an extra shift or add on hours, do it. Working more will be worth it when you are able to find your dream home!
Step 3: Transfer a fixed amount into a savings account each month - In addition to saving that extra money, set up a savings account specific for your house down payment. Then, with each paycheck you receive, have a certain amount automatically taken out each time and deposited into that savings account. That way it will remove any temptation to spend the money on other purchases. Before you know it, you will have enough money for a down payment.
Step 4: Leave room for flexibility in your savings - With all of this saving, it is equally important to leave room for flexibility. There will be other demands on your finances such as: car repairs, uncovered medical expenses or even loss of a job. You will need to be ready when and if these happen to occur - it is also helpful to create an emergency fund!
Step 5: Reduce your high interest rate debt - If you have high interest rates on your credit cards, it can painfully limit your ability to save. For this last step, do yourself a favor and pay off those high interest credit cards. Begin with your highest card and once that is paid off, close it and proceed to the next card. Lastly, transfer your credit card balances to the card with the lowest interest rate.
The process of buying a house can be very long and probably will require a big chunk of your savings. However, creating a larger sum for your down payment will sure be rewarding when you become a first-time home owner! Follow these 5 steps and utilize our Mortgage Hero, and we can ensure much less stress in the long run.