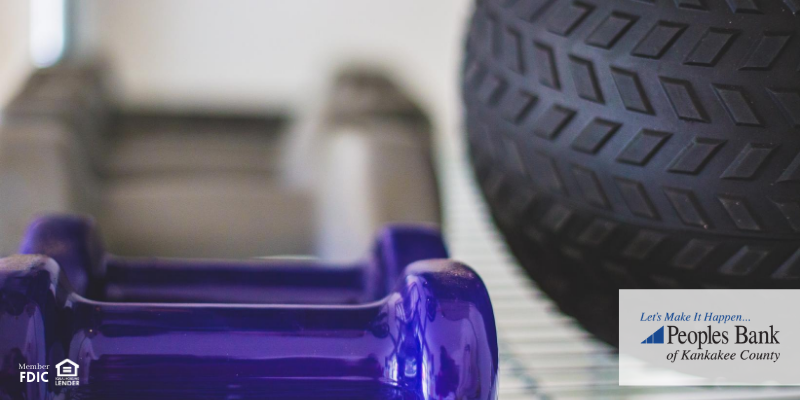 Many people avoid going to the gym because of membership fees, but at-home workouts can be just as effective with the right equipment. You don't always need your own squat rack and stair stepper to meet your fitness goals – with this budget-friendly gym equipment, you'll be saving hundreds while still staying active in the comfort of your home.
Resistance Bands
These lightweight and flexible bands are the perfect equipment for those on a budget. They come with different forms of resistances of light, medium and heavy, allowing you to do a variety of workouts and movements. Some common resistance band exercises include bicep curls, squats, lateral slides, donkey kicks, seated rows and many more.
Yoga Mat
While this purchase isn't a hardcore piece of workout equipment, it allows you to do exercises virtually anywhere. Take your yoga mat to the backyard and do planks, pushups and more without worrying about the wet, rocky or uncomfortable ground. This is also great for doing ab workouts, stretches or yoga both indoors and outdoors for extra support.
Dumbbells
Purchasing some dumbbells provides you with some staple workout equipment that will last and be extremely effective. These are simple to incorporate into any exercise and can help build up your overall body strength. Depending on the brand and weight, these range in price, but dumbbells are one kind of workout equipment that will last you decades.
Medicine Ball
By purchasing just one or two medicine balls, you can add extra weight to your ab exercises for better results. These weighted balls are usually around the size of a basketball and are easy to grip, making them a great addition to your home gym equipment.
Flat Bench
A workout bench is a multi-use piece of equipment that can be used for cardio, weight, aerobics and more. You can use it for basic exercises, like dumbbell chest press or rows, but it's also great for jumping and stepping. Flat benches range in price from $45 to $100 depending on the brand and the bench's features.
Multipurpose equipment like the ones mentioned above are just what you need for effective at-home workouts. If you're looking to save some money, skip the high-tech machines and choose these affordable and effective items.
Remember: It's just as important to keep your accounts financially fit, too! Check out our digital banking solutions help you stay in control of our accounts. We offer a Mobile App, Mobile Deposit, Real Time Alerts, and a variety of other tools to help keep your account in shape!
Member FDIC. Data rates may apply.