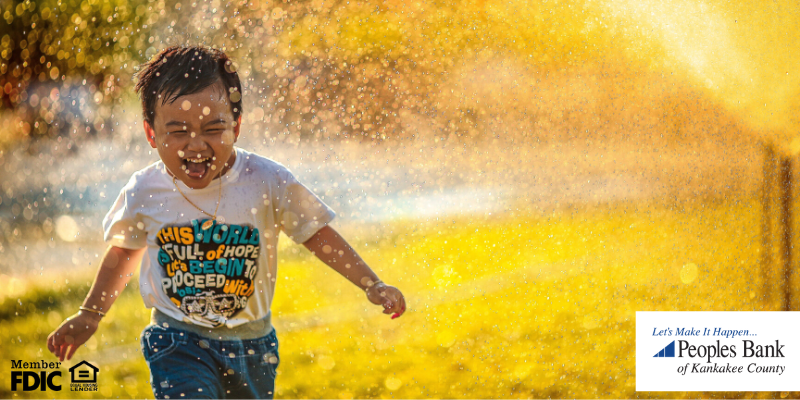 Spending a fortune and traveling far away isn't necessary to make great summer memories. We're here to give you some fun staycation ideas for you to try this summer while you're at home. Not only will this allow you to try new, creative things with those you love, but you'll be saving lots of money while doing so!
Pitch a Tent
Going camping at home is one of the cheapest yet most entertaining and memorable summer activities. Simply set up your tent in the backyard and fill it with comfortable blankets and pillows. You can start a fire and roast hotdogs for dinner and s'mores for dessert. Make it into even more of a camping experience by going on a hike nearby. Not only is this a great date night staycation idea for couples, but kids will love it, too!
Bring the Spa to You
Forget about going to the expensive spa resort – you can do it yourself at home! This can be as elaborate or simple as you want it to be. Some ideas for an at-home spa day include doing a face mask, drawing a bath, lighting candles, playing spa music and using a bath bomb. If you're having this spa day with your partner or family, take turns giving each other a massage for even more relaxation!
Pick a Theme for Your Home
Pick a location you love and want to visit someday. Once you've decided on a place, make your home into a mini getaway by decorating, playing music and making food all related to that theme. For example, if you choose Italy, spend the day playing Italian-style music, making all sorts of pasta and pizza, and decking your house out in red, white and green. Doing activities according to your theme can give you a glimpse of your location in your very own home!
Have a Movie Marathon
Looking for a relaxing, effort-free staycation idea? Hop onto Netflix and pick your all-time favorite movies along with those you've been wanting to see. Make your living room or bedroom as cozy as possible, grab some popcorn and get comfortable in front of the screen for the day. It's perfectly okay to take the day off, and this is perfect if you feel like doing nothing.
Plan a Board Game Tournament
If you're trying to think of a fun idea that involves your kids, a board game tournament is perfect! Grab your favorite games and make a bracket or score sheet to keep track of who wins the most games. You can even have a prize for the winner, like a delicious dessert or even just bragging rights! This is a great way to get your whole family involved and make some fun memories.
Now is a great time to experience the at-home activities you've always wanted to try. The best part is that, out of the activities mentioned, there are activities for both big families, small groups and couples to try. Summer is the time to get creative and try new things, so get started and enjoy your staycation!