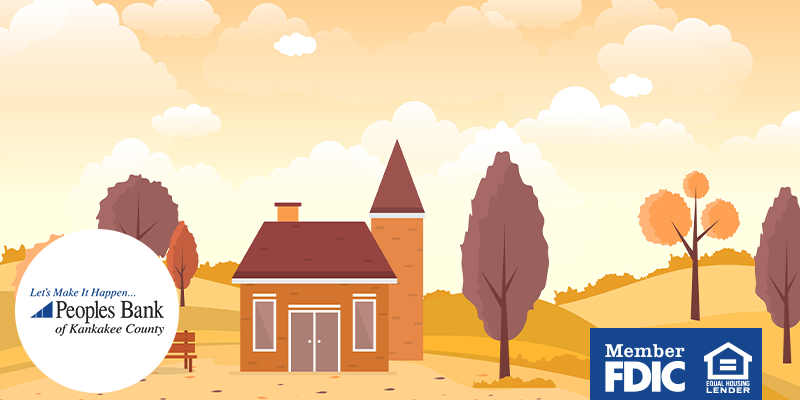 Looking for fun fall activities to enjoy with the family? We've got some ideas to keep you busy in Illinois. From pumpkin patches to more, keep reading to hear what's in store!
All Things Pumpkin
Eckert's Country Store & Farms
At Eckert's (Belleville, IL), you're in-store for the best homemade goods! The Humble Pie is a fan-favorite individually baked pie you'll need to try. The kiddos love Eckert's classic caramel apples dipped in homemade caramel and their favorite candies. They have 11 different kinds of apples to pick – you're in for a treat!
Pumpkin Patch
Enjoy the Great Pumpkin Patch's 63-acre property for all things fall fun. There are over 400 varieties of pumpkins so you'll surely find your perfect jack o' lantern. Check out the exhibits, go for a wagon ride, explore the haunted barn, and eat some fresh pumpkin and non-pumpkin-flavored desserts at their renowned Homestead Bakery.
Pumpkin Fest
Be sure to celebrate Pumpkinfest (the last week of September and all of October) at Didier Farms. Enjoy thousands of pumpkins, pig races, camel rides, fall foods, and MORE! Didier Farms is located in Lincolnshire.
Spooky Haunted Houses
If you enjoy the spookiness of Halloween, you most definitely will want to visit a haunted house this fall. Here are some of the haunted offerings you can enjoy this fall in Illinois: 11 Scary Haunted Houses In Illinois - Icy Tales . Be warned – these are considered to be the best ones.
Corn Maze
Need to get the kiddos out to soak up the last of the fall weather and burn some energy? Try the World's Largest Corn Maze. Richardson Adventure Farm in Spring Grove is big. We're talking over 21 football fields big. The design changes yearly, so you're in for a challenge! Once you're exhausted from the corn maze, there is a 100 foot slide, a 700 foot zip line, a carousel, pig races, hayrides, and more!
Explore An Orchard
Apple orchards are a fall staple for any age! Here are a few different options in Illinois to keep you busy this fall.
Curtis Orchard & Pumpkin Patch, Champaign
This Wizard of Oz-themed orchard is a blast! Follow the yellow brick road to sweet treats and apple picking!
Rendleman Orchards, Alto Pass
Hope you have an 'appletite'! Enjoy homemade applesauce and apple butter at Rendlemen's.
Jonamac Orchard, Malta
Jonamac Orchard is known for their delightful donuts! From their homemade fudge to sweet apple wine, this orchard is great for all ages!
Kuipers Family Farm, Maple Park
At Kuipers, you'll be busy picking apples, playing around the farm, and taste testing their variety of donut toppings!
Reindeer Ranch
As the holiday season creeps in, you will not want to miss spending an afternoon at Hardy's Reindeer Ranch in Rantoul. Yes, Hardy's has real reindeer on-site for your family to enjoy. Tour the ranch and meet some reindeer – your kids will love it! The ranch has activities throughout the fall and winter, incorporating fall-specific activities such as a corn maze, hayrides, and bonfire nights.
Stay busy this season by adding a few of these top spots in Illinois to your fall bucket list! There is no better way to celebrate the holiday season than with seasonal foods, activities, and laughs with your friends and family!