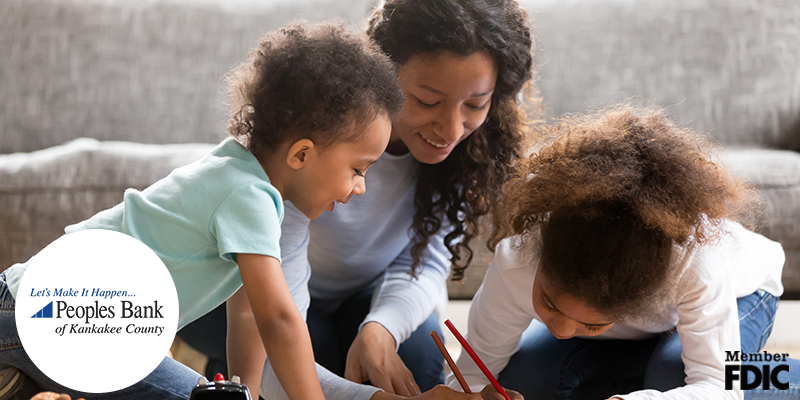 Summer is here and we love summer vacation. But that means it is time to entertain our kids all day long. Here are some unique activities to chase the boredom blues away and keep the kids off the couch.
Summer Slip N' Slide
Summer days can get downright hot. What better way to cool off than a homemade slip n' slide? Using this DIY tutorial, you can create your own water party using heavy-duty plastic sheeting, landscape anchor pins, a hammer, a garden hose, and baby soap.
Sidewalk Chalk Murals
Sidewalk chalk is a summertime staple. Whether you create simple designs or games with chalk, kids are bound to have fun. Incorporate these ideas with your sidewalk chalk.
DIY Teacup Bird Feeder
DIY bird feeders are fun to create. All you need to craft this one is an old teacup and saucer, wild bird seed, super adhesive glue, and a gutter hook. Begin by washing and drying your cup and saucer. Squeeze a good amount of glue onto the saucer. Tip your teacup on its side and place it on top of the glue. After letting the feeder dry for 24 hours, pour in your birdseed, and hang it on a branch using a gutter hook. If your branch is near a window, enjoy watching the birds come and go.
Homemade Playdough
Kids love playdough, so why not make your own? This recipe is quick, soft, and lasts for months.
Go On A Photo Scavenger Hunt
A photo scavenger hunt is a hunt activity with an interesting twist. The goal is to bring back digital photos of various places or things that the kids are given on a list. As an example, a backyard scavenger hunt list might include the following: ant, clover, pinecone, grass, feather, brown leaf, cloud, ladybug, green leaf, rock, butterfly, purple flower, bird, yellow flower, and sticks.
Milk Carton Boats
Milk carton boats are fun to make, and this craft encourages creativity.
Step 1: Wash and dry an empty juice or milk carton. Permanently close the pouring spout with super adhesive glue or duct tape.
Step 2: Cut a rectangle shape out of one side of the carton.
Step 3: Decorate the boat with acrylic paints or duct tape. Add round circles for port holes, dots for rivets, or stripes for decoration.
Step 4: Make a sail by cutting a triangle out of thick paper. Fold it around a drinking straw and secure it with tape. Place a small ball of clay or playdough inside the boat's cut opening and plant your sail upright into the ball.
Step 5: Let your child's imagination sail away! Put the milk carton boat in water to see how it floats. You can even have a competition and add weight to see whose boat stays afloat the longest.
Paint Kindness Rocks
Painting rocks can be a colorful craft and an act of kindness. This idea is as easy as finding rocks and painting them. Paint inspiring words, pictures, or designs on the rocks. Once they dry, deliver the kindness rocks to family and friends.
Glow In the Dark Mason Jars
Crafting your own glow in the dark mason jar is a must! They are great to keep in the backyard and enjoy all summer long. Here's what you need to know about this bright craft.
Make Homemade Popsicles and Eat Them on the Lawn
When the weather turns warm, make cool treats with homemade popsicles. They can be as easy or as complicated as you wish. You can simply freeze soda or fruit juice in a paper cup, or try this recipe or this recipe.
Getting outside in the summer is great entertainment for kids. These fun ideas will keep them healthy, happy, and engaged. Best of all, these activities promote bonding and togetherness