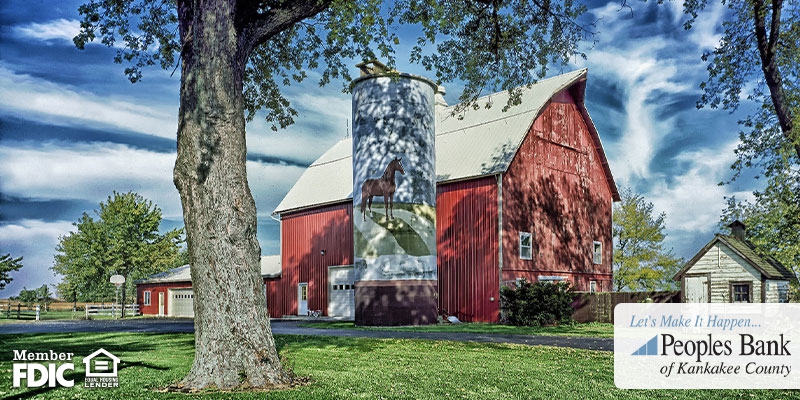 August is here, and boy are we excited! If you're looking to add a little pizazz to your home, this blog is perfect for you! Peoples Bank of Kankakee has compiled this list of the perfect plants and flowers for this fall in Illinois.
Hosta
Let's be honest, these babies can make it through anything! Hostas are a cheap option when looking to ramp up your curb appeal. They will continue to grow so you can separate them into a whole new plant to move somewhere else later on.
Coneflower
These cute flowers bloom from mid-summer through fall. They require little care and can grow to 2-4 feet tall! They're perennials, so you don't have to worry about buying more the next year!
Hardy Geranium
Hardy geraniums are perennial flowers that grow in most climates and produce beautiful flowers that bloom spring through fall. These flowers are pest and disease resistant, as well as having some varieties that are cold resistant.
Black-eyed Susans
These flowers stay in bloom more than a month beginning in August. Popular varieties include "Indian Summer" and "Goldstrum." These no-maintenance beauties will grow 3 feet tall and 2 feet wide!
Sedums
By midsummer, your Sedums will produce green broccoli-like buds, which open into large pink flower heads that deepen to rusty red by fall. These are a perfect plant to grow.
Nippon Daisy
Nippon Daisy is prized for its late-in-the-season explosion of perky, white flowers. This plant grows 24 to 36 inches tall and thrives in full sun and well-drained soil. Both the leaves and flowers of Nippon daisy are frost tolerant and will retain their color right up until a hard freeze!
Chrysanthemum
These versatile perennials are available in an almost unlimited selection of colors, sizes and flower forms that look amazing planted by themselves or mixed with other flowers.
We hope you try planting some of these flowers and add a hosta to the bunch! Enjoy fall by adding some extra curb appeal to your home.