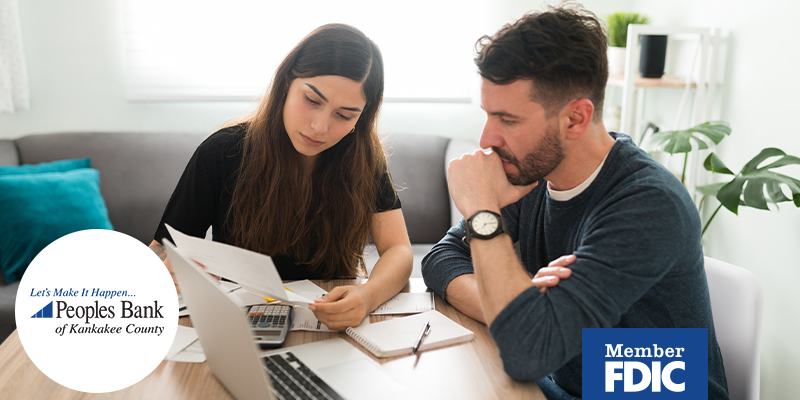 You could hide your money under a mattress and pay cash for everything. But that's not a wise decision. Today, most of us find a checking account to be a safer alternative.
A checking account is a type of deposit account that allows you to easily move money from one place to another. It makes everyday transactions convenient. You deposit money from one or more sources (either in person or by utilizing direct deposit, mobile deposit, or an ATM), and then disburse that money to pay bills or make purchases efficiently. The funds in your checking account can be withdrawn by cash withdrawal at a bank branch, check, debit card, ATM, mobile wallet, or online transfer.
What's the Difference Between a Checking Account & a Savings Account?
The biggest difference is as simple as it sounds. Savings accounts are used to save your money and accrue interest. Checking accounts are for everyday spending and bill payment. Many people utilize their checking account as a tool to stay within their budget and allocate what is meant to be saved to a savings account.
Benefits of a Checking Account
Here are the benefits of owning a checking account:
A checking account is a safe place to store your money and allows the safer option of not carrying cash. The funds in your checking account are insured by the FDIC. With this insurance, up to $250,000 in your checking account is protected in the event your FDIC insured bank fails.

A checking account teaches young adults about money management. This includes learning to write checks, pay bills on time, balance a checkbook, and plan for future expenses.
A checking account provides proof of payment. If a biller disputes your payment, a checking account gives you proof in writing that payment was made. This is commonly referred to as an audit trail.

A checking account allows you to establish and build your credit history. Credit history becomes important when applying for a loan.

A checking account helps you save money. Service fees like check cashing fees, ATM usage fees, and late bill payment fees can add up. Using checking account services like direct deposit and automatic bill payment can be quite a money saver.

A checking account can earn interest so your money can grow.

A checking account allows you to conveniently receive direct deposit, giving you access to your money sooner than a paper check.

A checking account gives you peace of mind knowing you can conveniently manage your money via the branch, ATMs, website, and mobile site.
To learn more about the personal checking accounts Peoples Bank offers, click here. Call, stop by, or open your new checking account online today!