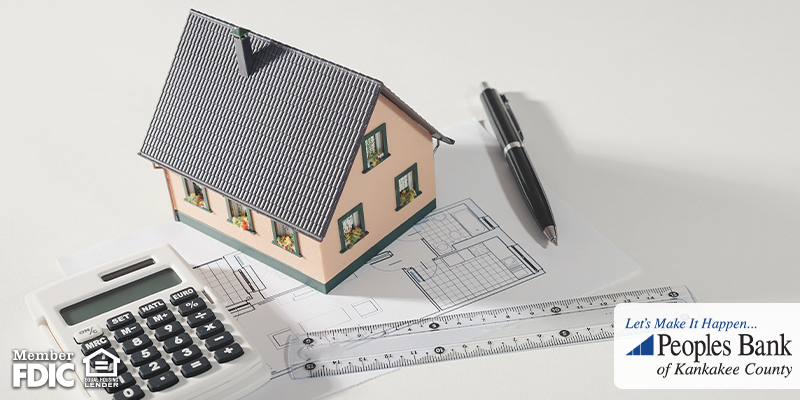 Buying a house is most likely the biggest purchase you'll make in your lifetime. Asking lots of questions and having a well-thought-out plan before making the decision is crucial. Though it may seem overwhelming, we're here to help you focus on some of the most important considerations before making your big purchase.
Questions to ask yourself:
Am I planning on living here long-term? Buying a home for a short time period may leave you realizing your home isn't worth as much as you're paying for it. Real estate is a long-term investment, so a general rule-of-thumb is to plan on living there for at least three years.
Will I be able to sell this house before moving to a new one? Whether you need more room for a growing family, or you relocate because of a new job, the day may come when you need to find a different house. Is this house going to sell when you need it to? Keeping an eye on how long the house has been on the market is a good way to know if it's a popular buy.
Is this house something I can afford? It seems like an obvious question to ask, but it's at the top of the list of importance. Don't rush it – even staying in your apartment for another year or two gives you time to save more so you're completely prepared.
Questions to ask about the house:
Does the house have any issues/has it in the past? It's important to be aware of any problems or damage the house has had in the past. Past issues could reoccur and rack up your maintenance bills down the road. If you don't ask about it explicitly, you might not know until it's too late and you have to pay to make the repairs.
How long has this house been on the market? Your real estate agent will help you navigate what you should offer, keeping in mind how long the house has been up for sale. If it's been on the market for longer than normal, that could be a red flag for the property or it could simply allow you to negotiate a better price for yourself.
What's included? Things like appliances and light fixtures are pricey and they aren't always included in what you pay. While it's common for built-in appliances like the oven or dishwasher to stay put, it's not promised, so be sure to ask.
Buying a house is very exciting, but also requires thought and consideration. While we covered just a small portion of the many questions to ask, we're always here to further your knowledge about all things finance. Contact Peoples Bank of Kankakee to learn more about our services and how we can help.
One service offered is Mortgage Hero. It can make the home buying process much easier! Apply by phone, in person, online or on your mobile phone. Just Tap, Apply, Get Mortgage.