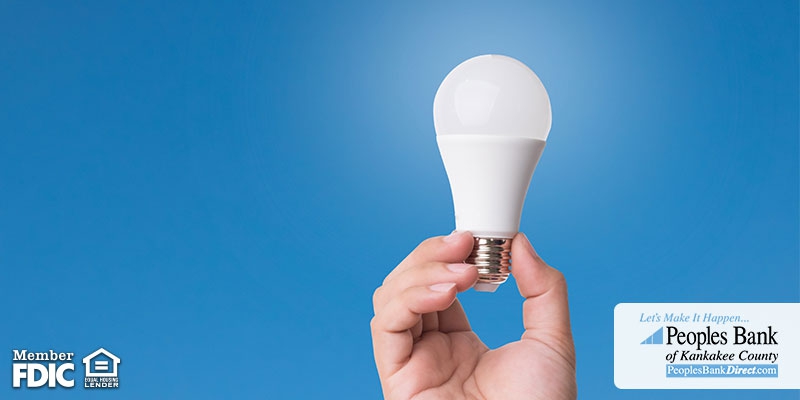 It was a cold winter and it isn't quite the scorching days of summer. It's a beloved time of year for many. But did you realize that you may be spending more than necessary on energy bills this season? Here are eight tried and true ways to save this spring!
1. Say Hello to Your Adoring Fans
Ceiling fans are the coolest way to get your home to a comfortable temperature. If you have fans that are energy efficient, they can potentially cut your costs by as much as 60 percent! Did you know that you should be changing the direction of your ceiling fan for the warm and cold months? Here's a short how-to video.
2. Hello Sunshine
Get the windows open! Not only is it a great mood booster, but it can provide significant savings. Lighting costs can add up quickly, so take advantage of the natural light right outside of your window. Thankfully, the days are getting longer so you will be able to do this later and later into the evening as the season progresses.
3. A Grill is Swell
Who doesn't love freshly grilled food? Even the smell of your neighbor grilling can get your mouth watering! A great additional perk of grilling is the cost it can save of having the oven or stove top on. If you're cooking a meal in the kitchen, it can quickly heat up the whole house, thereby causing the air conditioning to run even more.
4. Seal the Deal
Do you remember the draft you felt coming from the window this year? It's time to get that sealed. One-third of your energy costs may be going right towards paying for those leaks as cool air escapes in the spring and summer.
5. Suck It Up
In addition to spring cleaning the house, grab the vacuum and get behind your fridge. You may want some assistance to move it out from the wall. If you see that the back is starting to collect dust and debris, getting it cleaned off will help it to run more efficiently.
6. Filters: Forget Me Not
If you haven't been regularly replacing your air filters, it's time to do so. This will help it to run efficiently while providing clean air to your lungs.
7. Treat Your Windows Nicely
Window treatments can do wonders to cut costs on the electric bill in all seasons. You can get blinds or curtains. We would recommend thick light-blocking curtains that do a great job of keeping the temperature to your preference on the really warm days.
8. Shorten Spring Showers
Leave the long showers to mother nature. Your water bill can add up quickly, so start challenging yourself to no more than a five-minute shower. One way to make sure you stick to this time is by setting an alarm and placing it in the far corner of the bathroom opposite the shower. Nobody wants to hear that loud beeping while taking a shower!
When you start saving on your energy bills, open a savings account with us today so you can safely store that cash!