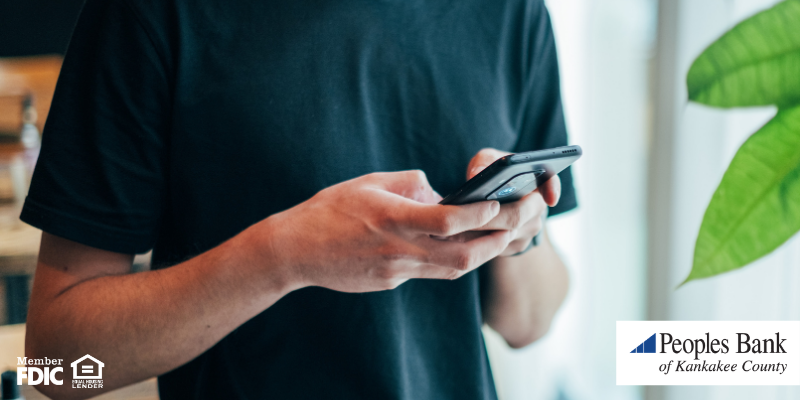 Besides the obvious positive of having constant access to your bank account on your very own device, online and mobile banking bring other benefits to the table. If you haven't enrolled in online banking or downloaded our mobile app yet, keep reading to find out why you should.
1. Deposit Checks Anywhere
Save yourself a trip by depositing your checks from the comfort of your home with Mobile Deposit. It's so easy! Simply endorse your check For Mobile Deposit Only, sign your name and put today's date. Then, log in to our Mobile App and take a picture of the front and back of your check. DONE!
2. 24/7 Access
Say goodbye to working around the bank's hours to do simple tasks like check your balance, view your transaction history, transfer money, deposit checks or print bank statements. With online and mobile banking, you have access to these services and information 24/7.
3. Quick and Easy Transfer
There may be instances when you quickly need to transfer money from your savings account to your checking account or vice versa. This process is simple, too, and in just a few steps your transfer will be processed. Mobile banking is also helpful in situations where account balances get too low and you have automatic payments. You can set up notifications to make sure you transfer money before dropping below a certain amount and overdrawing.
4. Never Miss a Bill with Autopay
Autopay is easy to set up and allows you to pay your bills without having to lift a finger. By selecting the Autopay option in Bill Pay, money will automatically be sent out to pay your bills in a timely manner. The best part is, you are still in total control! You can add, change or remove Autopay anytime.
5. Print or Download Statements
Save yourself another trip to the bank with access to eStatements anytime. If you're wanting to print or download statements for tax purposes or personal records, you simply login to your online account and print off what you want. This makes organizing your personal records easy, too, whether you want to do so on paper or safely and securely on your computer.
Now that you know why online and mobile banking is so great, it's time to get started! Click here to learn more about our services, ask us questions and to find out what your next online banking steps are.