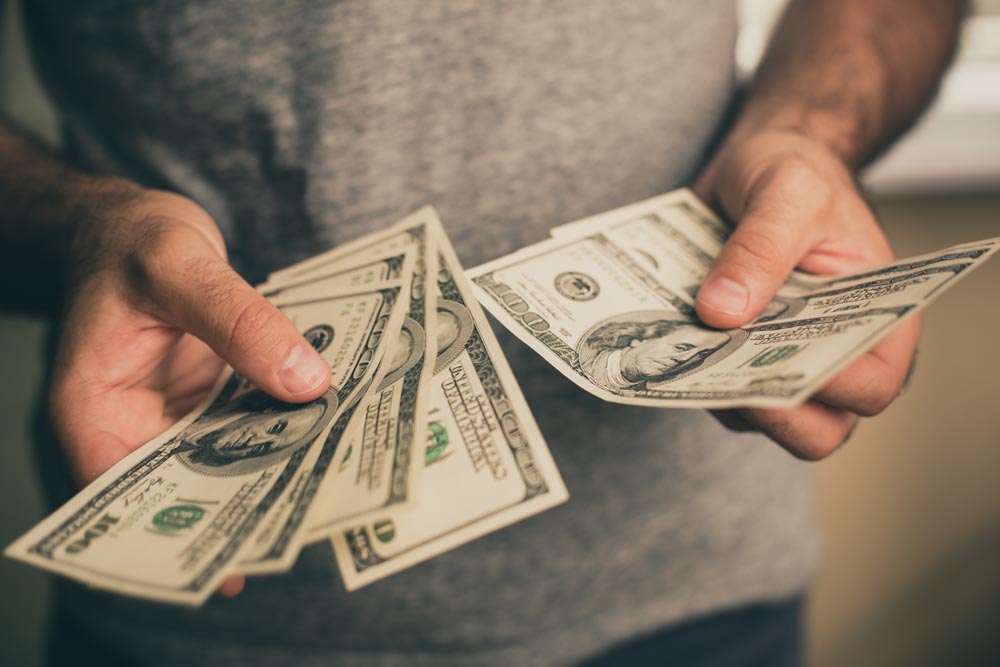 Finding different ways to save can be tough, however, we want to encourage you to stay on track and jumpstart your finances. With these fun money challenges, you can push yourself to become the savvy saver we know you can be!
1. 52 Week Face Off
Instead of changing your spending habits overnight, try this challenge. Over the course of the year, you'll end up with a grand slam total of $1,378. Start by putting one dollar in a jar the Monday of week number one. Increase it by a dollar each consecutive week to watch your savings grow. This means week two will get two dollars, then up to fifty-two on the last week.
2. Spare Change Stash
Those extra coins and dollar bills can add up in a hurry if you let them. Have your hubby or gal add to the stash as well to increase the amount saved. You can let this fund go towards a trip or that new couch you've been wanting. Challenging yourself to add to it every day, whether it's a few leftover pennies or a couple dollar bills, will keep you engaged in your game.
3. No Spend Ordinance
Designate a "No Spend Day." Every week, plan out your expenses so you will not spend a dime on Tuesdays – or whatever day you choose. You can also begin to track your expenses, as mentioned below, and cut out the luxuries. By only spending money on the necessities, you will have a greater appreciation for the little things… and a larger wallet!
4. Tracking Tangent
Track every single expense you make, even if it just costs a quarter. Try starting out with thirty days and lengthen the amount of days you track as time goes on. When you see what you spend money on, you'll notice what items you can do without. Categorizing necessities against wants is a big step in deciding what you will continue to put cash towards.
5. Dine-In Deluxe
Eating out can put a dent in your wallet – and fast! Challenge yourself to eat at home for 30 days. You can find healthier recipes to test out and try new foods you may have not tried before. Look up different money saving recipes online to further your riches. Dining in can be a great way to spend quality time with your kids or loved one.
These money challenges have been tried and tested to help all types of savers. Put some of these ideas into action to grow your account. Once you have some cash to stash away, our savings accounts can help you have an accessible, safe place to put your new-found funds. Stop on in today to discuss your options!