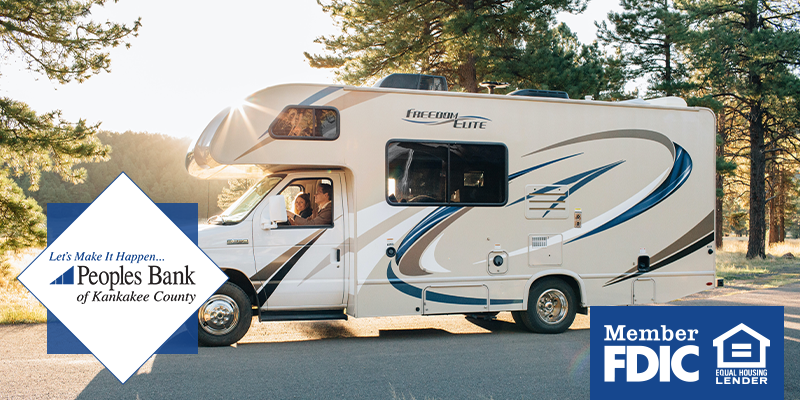 Summer is in full swing and the whole family is gearing up for the adventures that this this time of year has to offer. So round up your family and friends and let's get out there!
Adventure 1 – Get out on the water!
All within driving distance, you can head to Kankakee River, Lake Shelbyville and Clinton Lake. So why not buy a boat, grab the life jackets and make memories that last right on the water. We can help you finance your boat with your HELOC!
Adventure 2 – Explore national parks in style!
Pull up and stay for a while at top area RV parks like Indiana Dunes State Park or take the long haul all the way to Great Smokey National Park in your brand-new RV.
Adventure 3 – Create a backyard oasis!
Literally in your own backyard, we can help you finance the yard of your dreams complete with a pergola, fire pit, hot tub or even a pool. Use your HELOC to bring your yard from boring to beautiful!
Adventure 4 – Hit the road and ride!
If the road is calling you, then forget the expensive dealership financing and use the money from your HELOC to finally buy that freedom machine…also known as a motorcycle. Might we suggest the amazing ride across 16 states on the Lewis and Clark National Historic Trail.
Adventure 5 – Consolidate and breathe!
While it might not be the most thrilling option, using your HELOC to consolidate and pay off high interest debt can be quite exciting and offer you a chance to breathe. Paying down debt early might even help you enjoy your summer adventures even more with peace of mind!
Which adventure will you choose to start this summer? Whatever your dream is, let's make it happen. Peoples Bank of Kankakee County is here to help you navigate using your HELOC to live your best life.