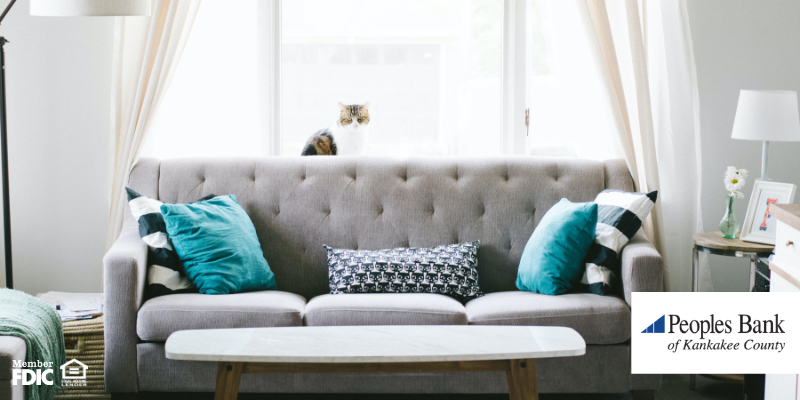 Whether you've been looking for a while or have just decided to begin the hunt, buying a home is an exciting adventure! But do you know some of the things you should be doing before stumbling upon your dream home? We're here to explain our top four steps to home buying so you can enjoy the journey.
Know How Much You Can Afford
Even though you could get a loan for $300,000, this may not mean you want to spend that much on a home. Go through your current debts, what equity you'd get back on your home, your salaries, monthly bills and expenses to know how much money you spend each month. Then calculate what your new mortgage would potentially be (including taxes, insurance and utilities as those may change) to know how much you are comfortable spending each month while allowing room for savings. This will help give you a final number you are truly comfortable spending, so you don't go over your max when making an offer.
Get Pre-Approved
You may begin your search and think you're in no rush – but what if you come across the perfect home and there's already offers that could potentially be coming in? You want to make sure everything is lined up so you can put an offer in right away to get ahead of others. Waiting a whole day to meet with your bank and go over finances could cost you that slot that would get you to owning your dream home. You need to know how much you can actually afford, if you need the sale to be contingent on your home selling and so on. We can help you manage all of this and get you pre-approved for a mortgage.
Don't Just Look on Home Sites
Don't just wait to see a home on a website like Realtor.com or Zillow. You want to check Facebook and follow realtors there as they may post a home before it becomes live on the site. You can also ask around if anyone is thinking about selling so you can get your foot in the door first before it goes on the market. The same goes for your realtor – if you want to use a realtor, choose one and make sure they are looking for you to alert you to a home that fits your criteria before it may go on market.
Get a Home Inspection & Appraisal
After putting in your offer and getting it accepted, be sure to have an inspection. You'll want to know everything is running smoothly before you make this big financial decision. You will also need the home to be appraised. A home appraisal is a review that gives the current value of the property you want to buy. You must get an appraisal before you buy a home with a mortgage loan. Lenders require appraisals because they can't lend out more money than a home is worth.
Even though this seems like a lot, it will leave you confident in your decision to buy a home. When you have everything above worked out, all you need to focus on is finding a home that fits your needs instead of wondering if you can even afford it. Keep in mind our team can help you with any of the above - we are Kankakee County's #1 mortgage lender**.
**Based on Standard Title Guaranty Company data for mortgages recorded in Kankakee County January – December 2020.