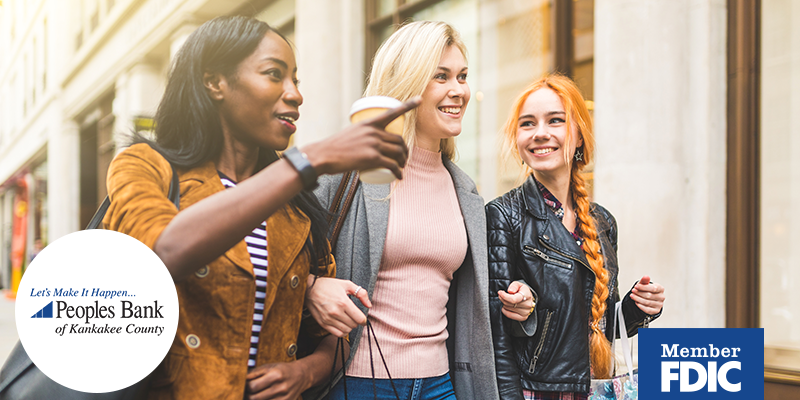 We did it! After 89 cold, dark days of winter, we made it to the first day of spring. Yippee! In order to celebrate, here are 20 things you can do to welcome in spring.
Go for a Walk - Even if the weather isn't perfect, getting outside is a great way to re-energize yourself and get some fresh air.
Register for a Gardening Class – In the Midwest, the month of March is still a little early to start planting your garden. Instead, register for a class to get tips to help your garden bloom brighter.
Schedule a Tee Time – You may not be able to hit the course today but schedule a future tee time to give yourself something to look forward to.
Go Birdwatching – This is a great year-round activity. Use the first day of spring as your excuse to go searching for a rare bird in your community.
Start Your Spring Cleaning – While this may not be the most fun option, getting a jump start on your spring cleaning will allow you to enjoy a clutter-free future.
Make Your Favorite Summer Salad – Is there anything better than a fruit-focused salad at a picnic?
Check Your Smoke Detectors – The first day of spring is a great reminder to make sure the smoke and carbon monoxide detectors in your home are working properly.
Visit Your Local Dog Park – If you haven't been taking your furry friends for walks due to the cold weather, they'll appreciate a trip to the dog park to run around and enjoy the spring weather.
Go to the Farmer's Market – Many local farmer's markets don't stop during the winter. But with spring in the air, it will be a great time to get some great produce from local vendors.
Improve Your Indoor Plant Life – Maybe you can't get outside quite yet, but you can get yourself a new indoor plant or start an indoor herb garden in the meantime.
Start a New Book – Whether you love reading far-out fiction or historical biographies, start spring fresh by opening a new book.
Change Up Your Home's Organization – Something as simple as changing the layout of your furniture can have a dramatic impact of how you feel when you're inside your home.
Fly a Kite – The first day of spring is a great excuse to fly a kite like you did when you were a kid.
Visit Your Local Greenhouse – Make sure you're ready to make your garden beautiful by checking out the plants available at your local greenhouse. Have the zinnias arrived yet?
Decorate Easter Eggs – Easter will soon be here. Make sure you're prepared by decorating some Easter eggs with your family.
Make a Donation – Whether it's supporting a local charity or donating old clothes to a local thrift shop, helping others is a great way to ring in the spring season.
Have a Bonfire – Gather your loved ones and host a bonfire where you can make s'mores. It may still be a little cold, but the fire will keep you warm.
Turn Back the Clocks – Daylight savings time went into effect on March 12th. If you missed turning back your clocks, do it on the first day of spring. What are you waiting for?
Volunteer in Your Community – Look around for volunteer opportunities that will help make your community a better place.
Write a Poem – Spring is a great time to get creative. Write a poem about what spring means to you to start the season with some newfound inspiration.
Peoples Bank is looking forward to the sunnier skies and warmer weather as much as you are. If you would like to start the spring season by connecting with your friendly, local banker, please stop in. Need financing for an upcoming renovation? Looking to establish a financial plan? We're here to help and we'd love to see you!